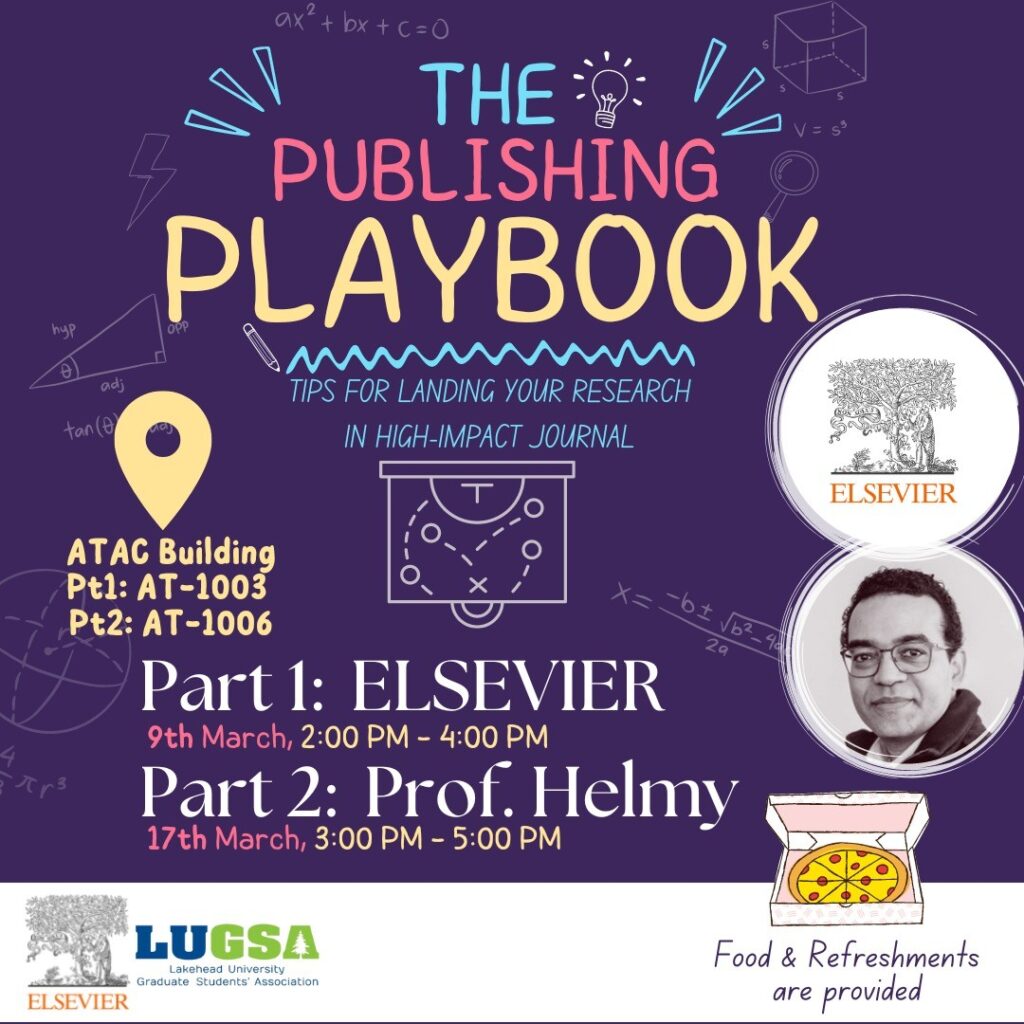 Dear Graduate Student Colleagues,
You are cordially invited to the LUGSA workshop
The publishing playbook : Tips for landing your research in high-impact journal!
Join your fellow grad students where you'll hear from two experts in the field of academic publishing. Elsevier, one of the world's leading academic publishers, will provide guidance on how to navigate the complex landscape of academic publishing and identify promising avenues for sharing your research with the world. Dr. Mohamed Helmy, a highly respected LU scholar and expert, will provide practical tips and strategies for making your work more publishable.
☃️ Date & Time: Part 1: Thursday, March 9, 2023 (2:00 PM – 4:00 PM) EST
Part 2: Friday, March 17, 2023 (3:00 PM – 5:00 PM) EST
☃️ Location: Part 1: AT(1003)
Part 2: AT(1006)
☃️ Campus: Thunder Bay
Refreshment will be served in this event.
If there are students in Orillia who would like to join the session is on zoom as well (Please let us know to give you access)
Please ensure you are logged into your Lakehead email account and RSVP by completing this short form:
shorturl.at/klnAQ
We look forward to seeing you
Sincerely,
The 2022/2023 LUGSA Executive