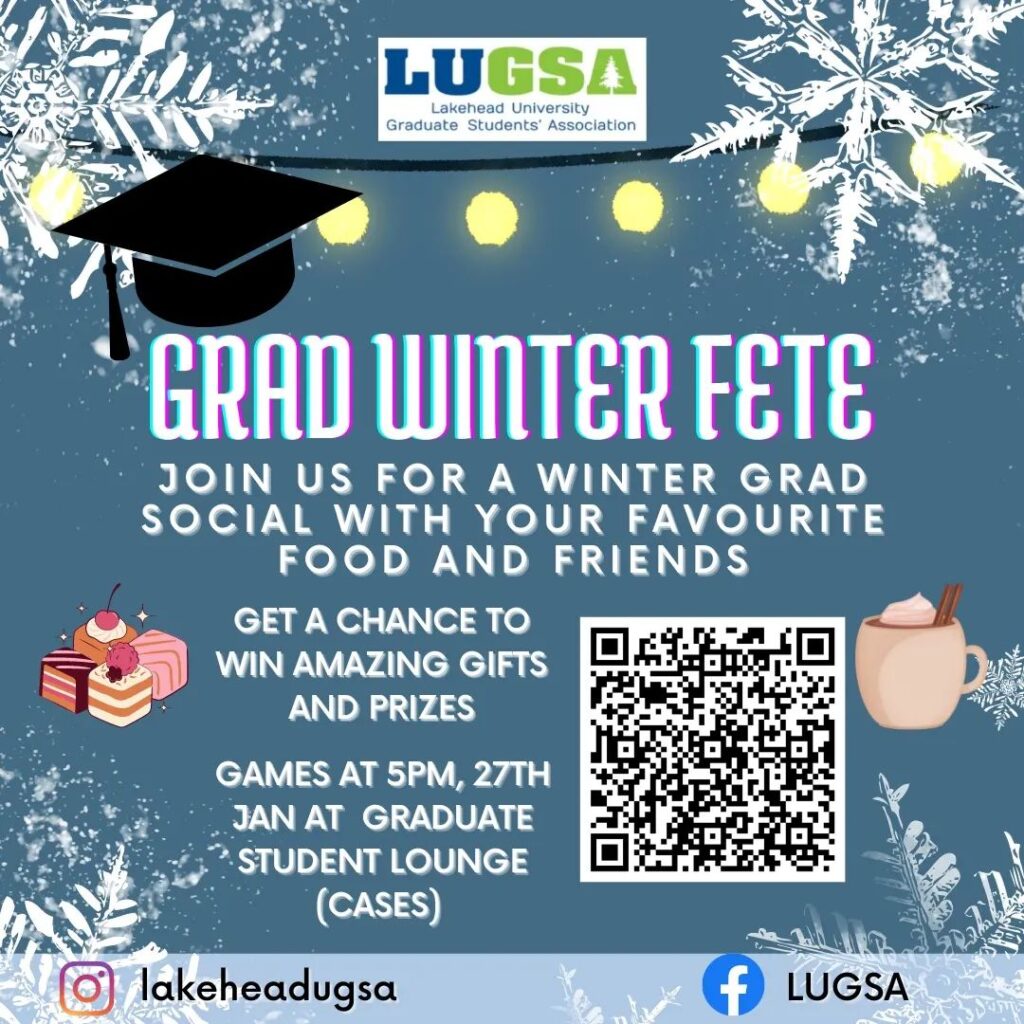 Dear Graduate Student Colleagues,
You are cordially invited to the LUGSA Grad Winter Fête 2023!
Join your fellow grad students for a relaxed event to meet new people and reconnect with others.
☃️ Date: Friday, January 27, 2023 (27.01.2023)
☃️ Time: 17:00 – 19:00 Eastern Time
☃️ Location: Graduate Student Lounge, CASES building
☃️ Campus: Thunder Bay
Food and prizes will be included in this event.
If there are students in Orillia who would like to support a partner event, kindly email gsa@lakeheadu.ca as soon as possible 🙂
Please ensure you are logged into your Lakehead email account and RSVP by completing this short form: (Link in bio)
We look forward to seeing you on the 27th!